Manicures and Pedicures
Includes a foot soak, nail work, callus removal and sea salt exfoliation. Enjoy an extensive massage that will relax and hydrate the legs and feet. Finish off with a polish colour of your choice. Approx. 60mins
Luxury Pedicure $76
Relax and unwind with this extended pedicure. Includes all the features of our spa pedicure with an added hydrating mask and paraffin. Approx. 75mins
Spa Manicure $40
Includes hand soak, nail work and an extensive hand and arm massage. Finish off with a polish colourof your choice. Approx. 45mins
Luxury Manicure $57
Includes all the features of a spa manicure with the added benefits of a hydrating mask and paraffin. Approx. 60mins
Polish Change for hands or Feet $29
Includes a file, buff and polish of the nails
Add Shellac Polish $17
Add French Application $10
Facial Services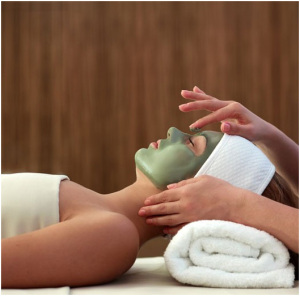 Allow our specialists to customize your facial according to your needs. Using the appropriate skin care products, our facials are designed to target any of the following skin conditions:
Dark spots or Age spots, aging skin, Acne, Dry or dehydrated skin, Oily or congested skin and Sensitive skin.
Dual Exfoliation Plant Peel
Have you ever wanted the benefits of microdermabrasion without the unpleasant side effects? We have the solution! With Aveda's Dual Exfoliation Plant Peel Treatment, you will see both immediate smoothness and radiance, plus significantly better results in smoothness, radiance and skin tone one week later. Book your treatment today!
Body Care
Aromatherapy Massage
Choose from one of our essential oil blends and enjoy our relaxing massage treatment performed by one of our skilled estheticians.
Please note: Our estheticians are not registered massage therapists therefore they cannot issue receipts for insurance purposes.

Aroma Body Wrap $98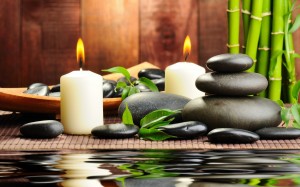 Refresh and rejuvenate your senses with this relaxing body wrap. This treatment includes an exfoliation and hydration of the skin, followed by a pressure point massage on the neck and scalp. This treatment is provided using your choice of beautifying, shampure, stress-fix or rosemary mint
Hair Removal
By using Azulene wax, derived from chamomile, we are able to provide a more gentle waxing experience. All of our service providers are skillfully trained and use only the best techniques when performing all hair removal services.
| | |
| --- | --- |
| Brow | $23 |
| Lip | $18 |
| Chin | $18 |
| Full Face | $52 |
| Underarm | $23 |
| Forearm | $28 |
| Full Arm | $43 |
| Chest | $43 |
| | |
| --- | --- |
| Brazilian | $62 |
| Lower Leg | $39 |
| Upper Leg | $43 |
| Full Leg | $74 |
| Full Leg & Bikini | $100 |
| Full Leg & Brazilian | $131 |
| Back | $38 |
| Bikini | $32 |
Eye Care
| | |
| --- | --- |
| Eyebrow Tinting | $23 |
| Eyelash Tinting | $29 |