Aromatherapy Massage
Choose from one of our essential oil blends and enjoy our relaxing massage treatment performed by one of our skilled estheticians.
Please note: Our estheticians are not registered massage therapists therefore they cannot issue receipts for insurance purposes.

Aroma Body Wrap $98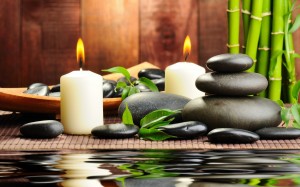 Refresh and rejuvenate your senses with this relaxing body wrap. This treatment includes an exfoliation and hydration of the skin, followed by a pressure point massage for your neck and scalp. This treatment includes your choice of one of our signature aroma blends.
Hair Removal
By using Azulene wax, derived from chamomile, we are able to provide a more gentle waxing experience. All of our service providers are skillfully trained and use only the best techniques when performing all hair removal services.
| | |
| --- | --- |
| Brow | $23 |
| Lip | $18 |
| Chin | $18 |
| Full Face | $52 |
| Underarm | $23 |
| Forearm | $28 |
| Full Arm | $43 |
| Chest | $43 |
Bikini                                                    $32
| | |
| --- | --- |
| Brazilian | $62 |
| Lower Leg | $39 |
| Upper Leg | $43 |
| Full Leg | $74 |
| Full Leg & Bikini | $100 |
| Full Leg & Brazilian | $131 |
| Back | $38 |
Eye Care
| | |
| --- | --- |
| Eyebrow Tinting | $23 |
| Eyelash Tinting | $29 |