About Aurora Salon & Spa
Ottawa's premier environmentally-friendly beauty retreat
About the owners
Marlo and Erica have combined their years of experience in the industry to bring you the most luxurious salon and spa environment. Co-owners for over 7 years, both Marlo and Erica set the example for exceptional customer service. Together and with their team, they bring you a personalized experience focusing on relaxation and pampering you with all their luxurious services.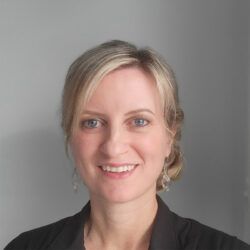 Co-owner, senior hairstylist
Marlo Rose
Co-Owner at Aurora Salon and Spa, Marlo has over 20 years experience as a hairstylist. Her thorough and detailed consultations provide guests with their desired results. While she enjoys colouring and cutting a wide variety of hair types, she specializes in short womens' cuts, fine hair and naturally blended highlights. This personable stylist enjoys bringing out the best in her guests and will help you find all the positive qualities about your hair. Her attention to detail along with her extensive and continuous education allows her to create a hairstyle that suits your hair type, lifestyle, and styling abilities.
Book with Marlo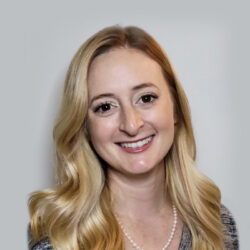 Co-owner, senior hairstylist
Erica Prosser
Co-owner at Aurora Salon & Spa, Erica has devoted much of her adult life to the salon and spa industry. She is a hairstylist that enjoys changing up hairstyles to suit your lifestyle and personality. From hair colour, highlights and balayage to haircuts for both men and women, Erica provides a friendly and thorough consultation and works with you to visualize your next style. In her spare time, Erica enjoys escaping to her home in the country and spending time outdoors with her young family and dog.
Book with Erica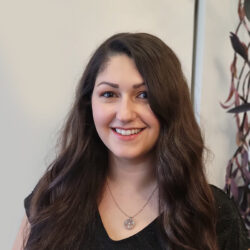 Esthetician
Josee Babineau
Josee has been an esthetician with Aurora Salon & Spa for over 5 years. She has undergone thorough training in Brazilian waxing and her extensive experience with waxing enables her to be efficient and provide guests the utmost in comfort. While receiving any spa service with Josee, her warm and friendly personality is sure to make you feel completely comfortable and relaxed during your visit. Whether it's a luxurious Aveda facial, manicure or pedicure, her soft touch and meticulous attention to detail will allow you to fully de-stress and leave you feeling completely cared for.
Book with Josee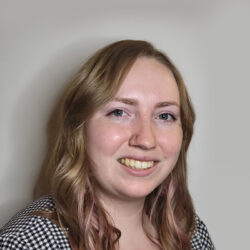 Hairstylist
Stephanie Parsons
A great addition to Aurora Salon & Spa, Stephanie brings to the team a down to earth, friendly personality and offers exceptional customer service. With her excellent communication skills, Stephanie makes all her guests feel well taken care of and put in great hands. With over 7 years of experience as a hairstylist, Stephanie has found her passion in styling short, trendy haircuts and getting creative with hair colour. Whether it's a new shade of blonde, brunette or fashion colour, Stephanie will use her comprehensive Aveda training, and creative skills to work with you, your personality and your lifestyle to find you the best look. In her spare time, Stephanie enjoys taking part in sports and spending time with friends and family.
Book with Stephanie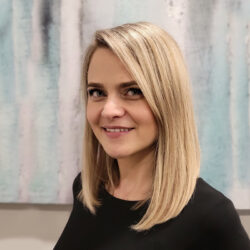 Hairstylist
Anna Aleksandrova
Anna followed her love for the beauty industry and pursued a career in hairstyling by attending Versaille Academy. At the Academy, she found her true passion for precision haircuts. Anna's hair cutting techniques deliver beautiful movement and clean lines to your desired style. This trendy stylist specializes in precision bobs, well blended balayage and blonde highlights. Anna is passionate about finding you the right colour and cut that suits your needs. Her calm demeanor and gentle approach makes for a relaxing experience that will make you look and feel your best. Anna has taken part in many educational courses with Aveda Education and through the Vidal Sassoon Academy.
Book with Anna
Our Mission
To create an experience of well-being, beauty and relaxation
At Aurora, we strive to make all our services become extraordinary experiences. Our warm and friendly staff will provide each guest with a welcoming environment during the course of their visit. We welcome all individuals and instill body positivity among all our guests. We encourage positive body image and are here to provide you with a safe, no judgment environment, where you can feel comfortable to be yourself. At Aurora, we strongly adhere to exceptionally strict cleaning protocols. Our team works hard to ensure the salon and spa, including all tools and implements, are always thoroughly sanitized and/or disinfected between each guest, following the advice of Ottawa Public Health.
Green Circle Salons
We believe beauty and wellness can be delivered while still respecting the environment and reducing our environmental footprint. We've partnered with Green Circle Salons to reduce our salon waste by 95%. This includes everything from hair clippings to colour tubes which are responsibly recycled and repurposed. By choosing Aurora Salon & Spa, you are choosing to do your part in caring for the world we live in.
Aveda
We use exclusively Aveda hair colour, haircare and spa care. Aveda is 100% Vegan and cruelty free. Aveda is the first beauty company using 100% post consumer recycled PET. Now more than 85% of our skin care and hair styling PET bottles and jars contain 100% post consumer recycled materials.
Aveda FREE-FROM promise
All Aveda products are free from;
parabens, mineral oil, petrolatum, paraffin, formaldehyde and its donors, SLES, oxybenzone, benzene, retinyl palmitate, microcrytsalline wax, polyethyelene beads, triclosan, triclorcarban, lanolin, carmine, talc and synthetic fragrance.